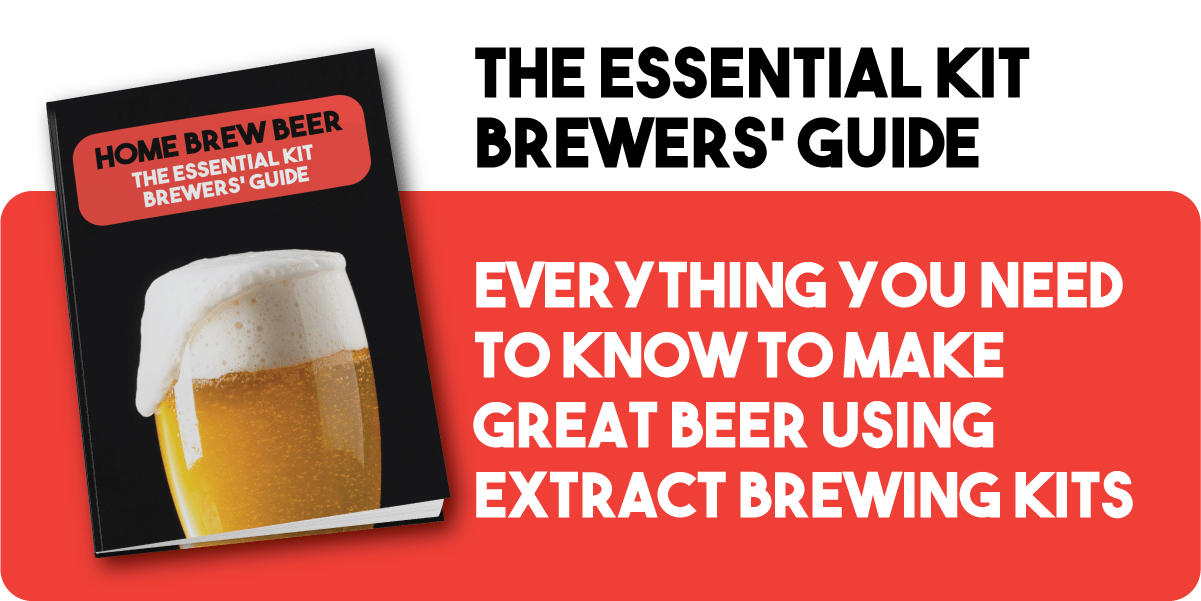 Welcome to the Ultimate Beginners Guide to Brewing Beer
With This Unique Beer Brewing Guide You Can Easily Start Brewing At Home.
Welcome to the Ultimate Beginners Guide to Brewing Beer: The Essential Kit Brewers' Guide!
If you've ever wanted to dive into the world of homebrewing, you're in the right place. We've got everything you need to craft exceptional beer using extract brewing kits. Whether you're a beginner or looking to up your game, this guide is your go to resource.
Our aim? To give you the information, hints, tricks and tips that you can use to make good brews your friends and family will drink with you. Cheers!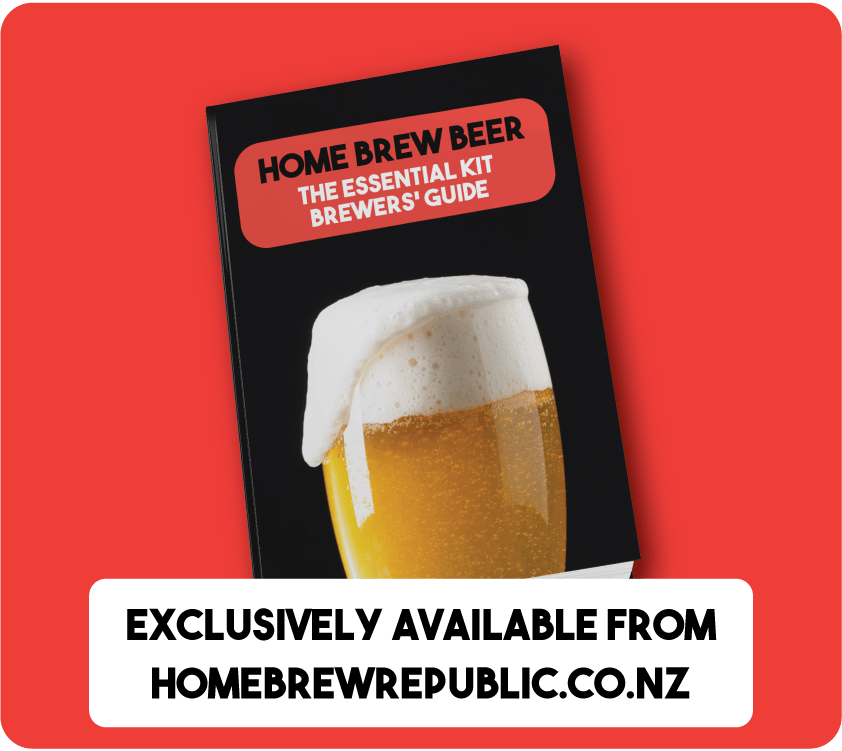 Who can this guide to brewing beer help?
Are you looking for a beginners guide to brewing beer? Or perhaps you've brewed a few batches and you're looking to up your game? 
Whatever you're experience level, our 'beginners guide to brewing beer' serves as a comprehensive 'homebrew beer guide'.
Our guide is particularly geared towards those interested in kit brewing. If you want to make great beer without a steep learning curve, using extract brewing kits from leading brands like Mangrove Jacks or Black Rock is the way to go. You'll find this homebrew beer guide invaluable to easily learn the basics while also providing opportunities for more advanced brewing techniques.
So, if you're looking to craft good beer that will impress your friends and family, look no further!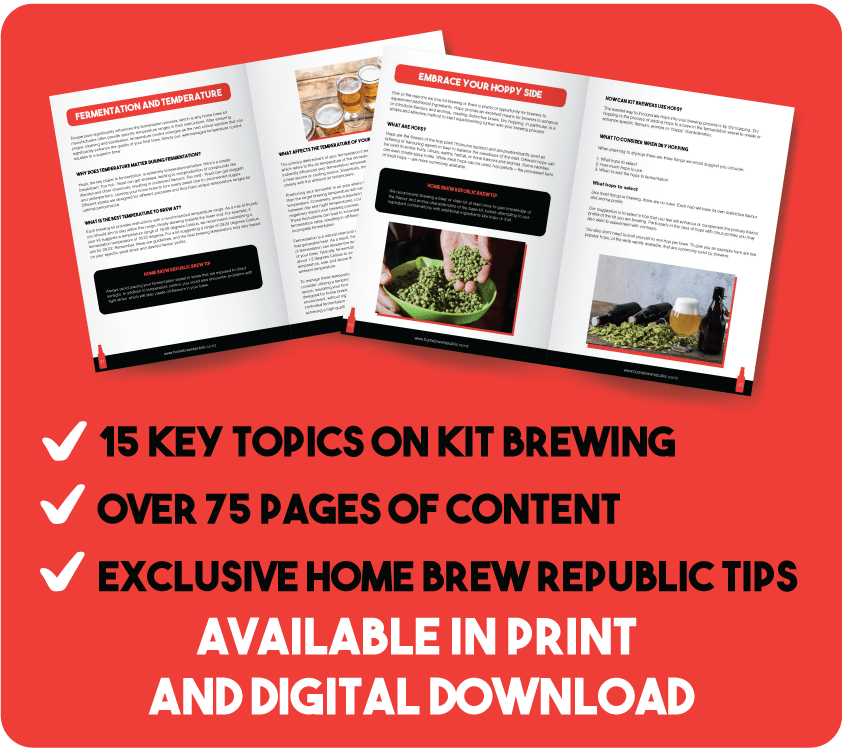 What sets this beer brewing guide apart?
The Essential Kit Brewers Guide is you're all-in-one beer brewing guide, specially written to meet the needs of both beginners and seasoned brewers. What makes our homebrew beer guide unique is its in-depth yet accessible approach. While many resources may offer a quick 'beginners guide to brewing beer', our guide provides a well-rounded education that doesn't just stop at the basics. 
Whether its the art of creating flavour profiles or the science behind fermentation, we cover it all. Moreover, the guide features exclusive 'Home Brew Republic Tips' and Notes from Russell,' offering real-world advice and anecdotes that bring an added layer of authenticity and expertise. With comprehensive step-by-step instructions, this guide aims to be your go-to resource as you mast kit brewing, and making it easier than ever to brew beer that you're proud to share. 
If your seeking a homebrew beer guide that combines simplicity with sophistication, then this is the guide for you. It's more than a guide; it's your recipe for good brews your friends and family will enjoy with you.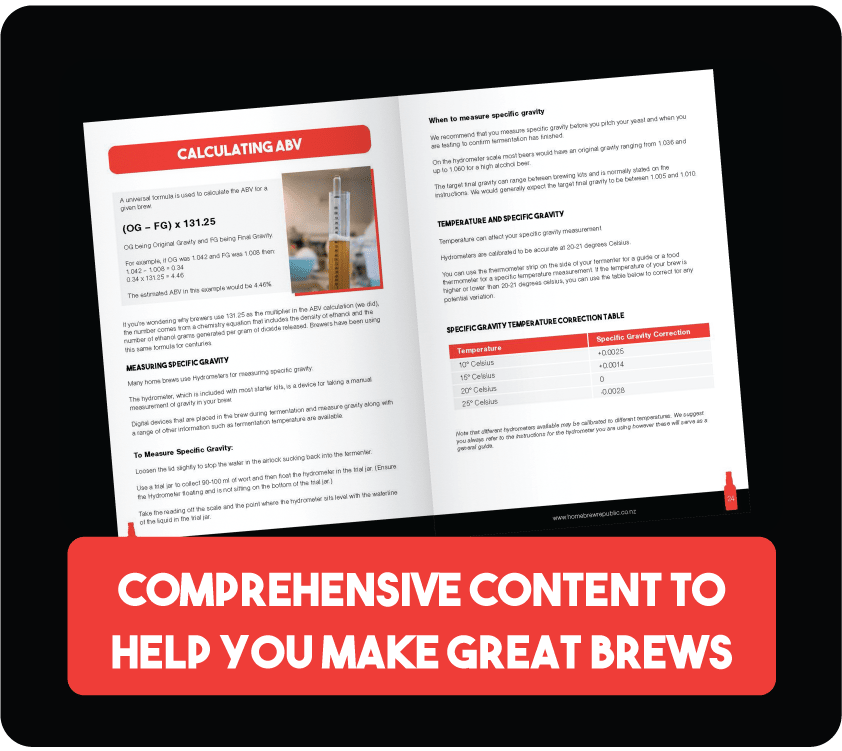 How this guide simplifies brewing.
Navigating the brewing world can be overwhelming with its jargon, equipment, and countless variables that can make or break your brew. That's where our homebrew beer guide shines. We've demystified the complexity of beer brewing with extract malt kits, offering you a simplified yet comprehensive approach to get started.
You don't need to be a brewing scientist to understand our guide. It's designed for real people looking to make real, good beer right in the comfort of their homes. Unlike other guides that either oversimplify or dive too deep too fast, our balanced guide paves a middle ground. It gives you just the right mix of fundamental techniques and brewing knowledge, serving both novices and intermediate brewers alike. 
So, if you're been searching for a straightforward, no-nonsense approach to brewing beer, you're search ends here. Get ready to brew beers you'll be proud to share!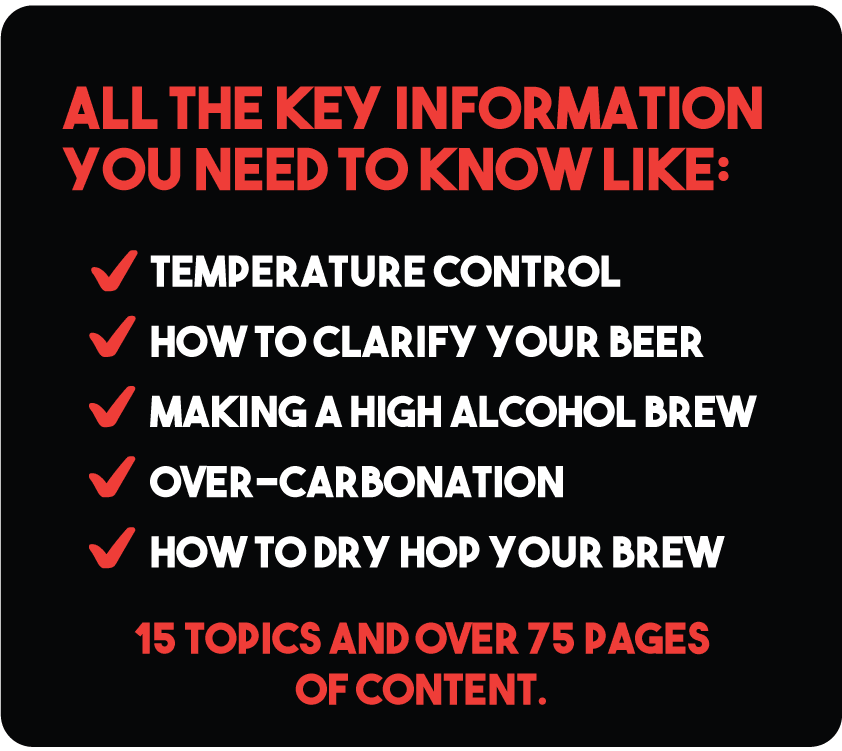 Whats in this guide to brewing beer?
Structured as a beginners guide to brewing beer this is your complete resource to brewing beer with extract brewing kits.
The guide walks your through every stage of the brewing process. From essential cleaning and sanitising practices to the ins and outs of fermentation, we've got you covered. 
But we don't just stick to the fundamentals; the guide delves into topics like the pitfalls of brewing, such as overcarbonation issues. Each section is packed with 'Home Brew Republic Tips' and 'Notes from Russell', offering hands-on advice and unique insights into the brewing process. 
Whether you're a first-time brewer or an experienced brewer looking to refine your skills, this guide is loaded with invaluable information that will help you brew better beer, every time. Its a must-have resource for anyone serious about making good beer their friends and family will enjoy drinking with them.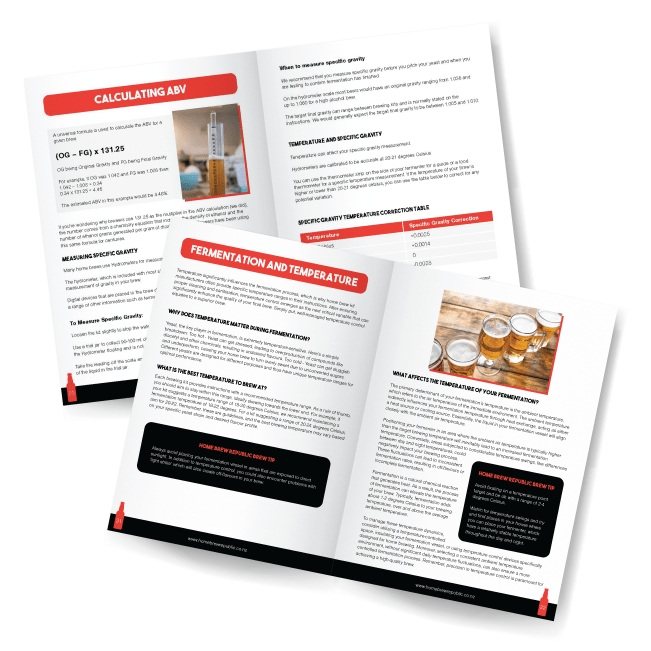 Why we wrote this homebrew beer guide?
When I brewed my first batch, lets just say it was far from a masterpiece. In fact it, the beer was so disappointing that my pride was the only thing that stopped me from pouring it down the drain. I certainly wasn't sharing it with anyone! However, it was through the invaluable support and guidance of friends and the homebrew community that I transformed my brewing. 
Fast-forward to today and we've brewed over 2,000 litres of good beer and cider from extract brewing kits. This beginners guide to brewing beer isn't just a collection of theories, its a distillation of everything we've learned from practical experience and hundreds of hours of online research.
With this homebrew beer guide we're offering you a short-cut to the kind of knowledge that can take years to acquire. You won't have to learn the hard way, like I did. 
This beer brewing guide is our way of giving back to the community that helped me turn my questionable brews into good brews I was happy to share with my friends and family. Cheers!