Brewing Beer At Home: How To Make Beer With Extract Brewing Kits
Join other Kiwis easily making their own beer at home.
Wondering how to make beer or how to brew beer at home easily? Discover the simplicity of Extract Kit Brewing and join Kiwis like you easily brewing beer in their own homes.
With extract kit brewing you can make beer for a fraction of the cost of store-bought brews and you can get a brew fermenting in as little as 30-40 minutes.
Plus with quality New Zealand extract beer kits like Mangrove Jacks and Black Rock, you'll easily make great brews that your friends and family can enjoy with you.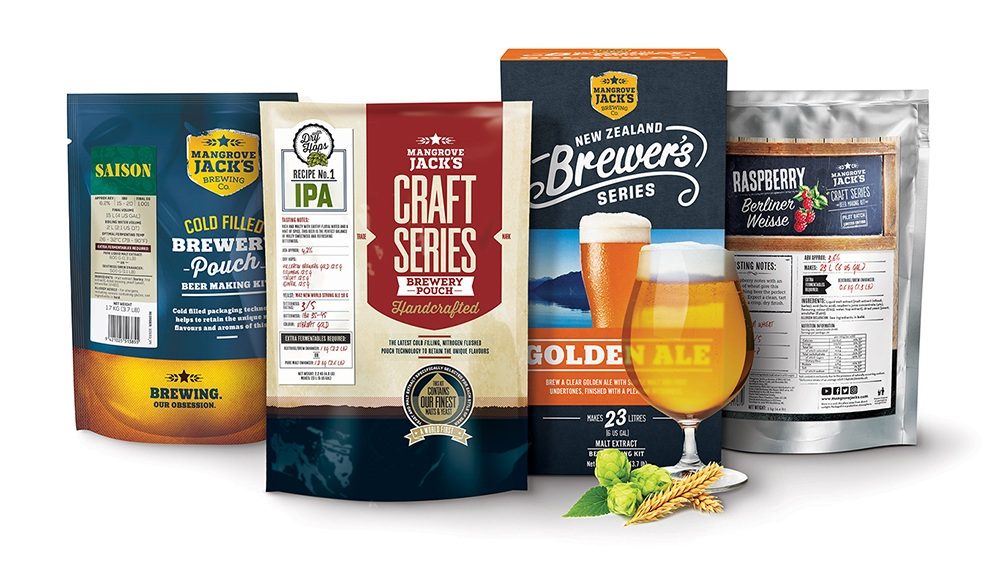 What is extract kit brewing?
Extract kit brewing is a simplified homebrewing method where concentrated malt extracts have been made from fresh ingredients.
With malt extract beer kits, brewing is a breeze. The technical time-consuming aspects are already handled, leaving your to explore new brews without breaking the bank. 
Whether your into IPAs, Pilseners, Pale Ales, Stouts or Lagers – we've got beer kits for every taste! And with extract brewing kits we can show you how to make beer at home easily.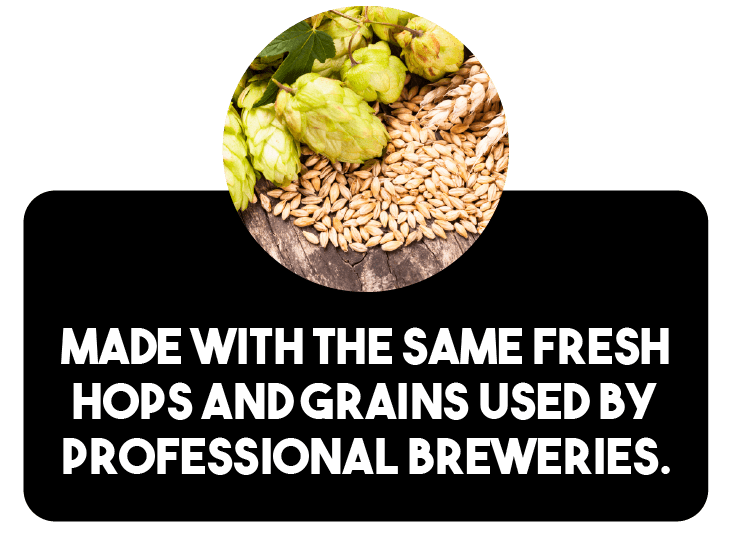 How To Make Beer In Ten Easy Steps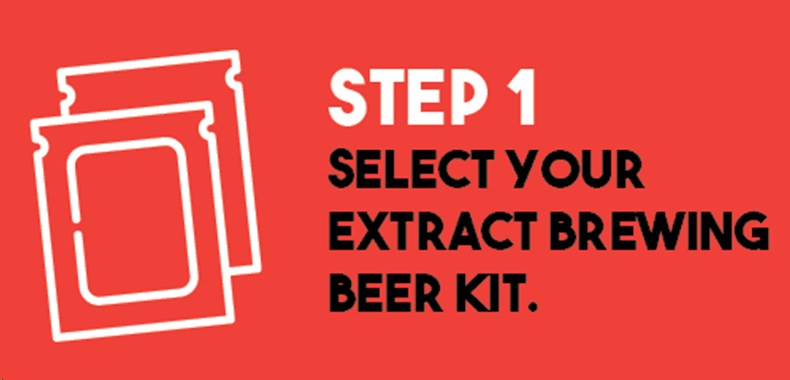 Step One: Choose The Perfect Beer Kit
Whatever kind of beer you like, there's a perfect beer kit waiting to be brewed with extract kit brewing. 
Perhaps you prefer the crisp clarity of Pilseners, the deep richness of Porters. the refreshing notes of a Lager, or the zest of a Mexican Cervesa. 
Whether you want to brew a classic style or a craft beer there's a beer kit for your perfect brew.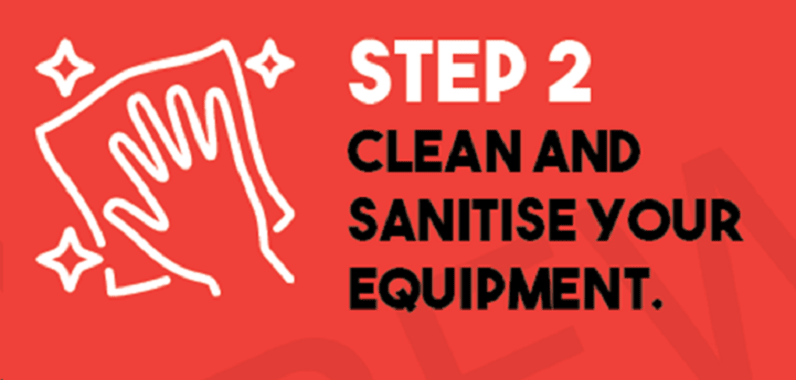 Step Two: Clean and Sanitise
When it comes to brewing beer at home, there's one tip that's universally agreed upon: the importance of proper cleaning and sanitising of your equipment.
This is not just a mundane chore – it can be the make-or-break factor for your brew. 
But cleaning and sanitising is made easy with quality brewing products like cold water detergent and sanitiser to make these important steps simple.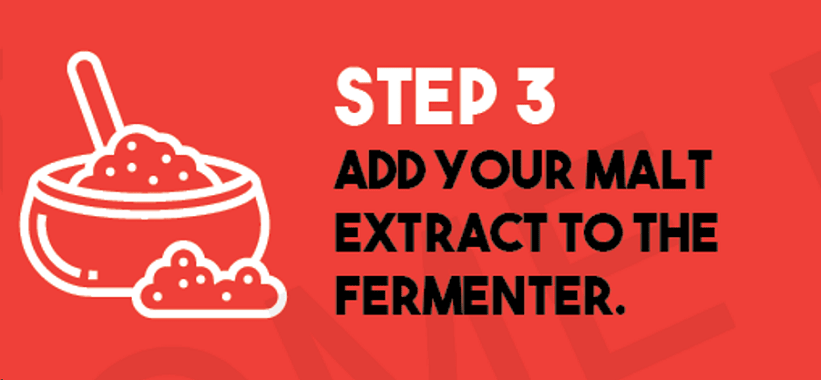 Step Three: Add Beer Kit To Fermenter
Your extract malt beer kit will come packaged in a can or soft pouch. 
To make your extract malt easier to work with most brewers will sit their beer kits in hot water for 10-15 minutes before adding to the fermenter. This process will soften your malt extract and make it easier to transfer from the packet to your fermenter. Rinse the original packet with water to transfer the remaining malt to the fermenter.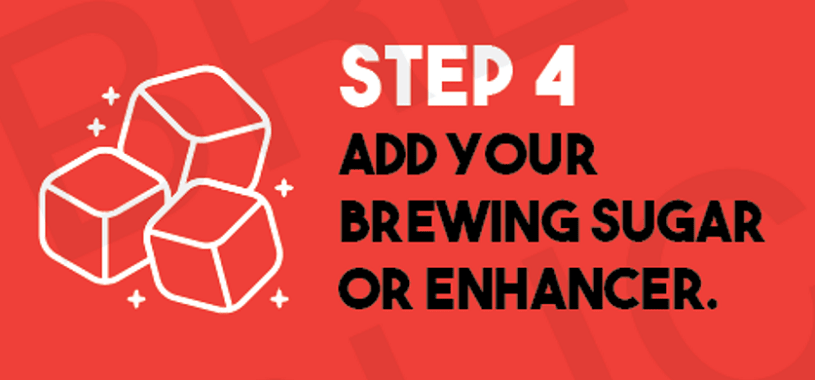 Step Four: Add Brewing Sugar
Most malt extract brewing kits will require additional fermentable materials for the brewing process. 
Brewers commonly use Dextrose, also referred to as brewing sugar or corn sugar.
And there are other options for premium results like dry or liquid malt extracts and brewing enhancers.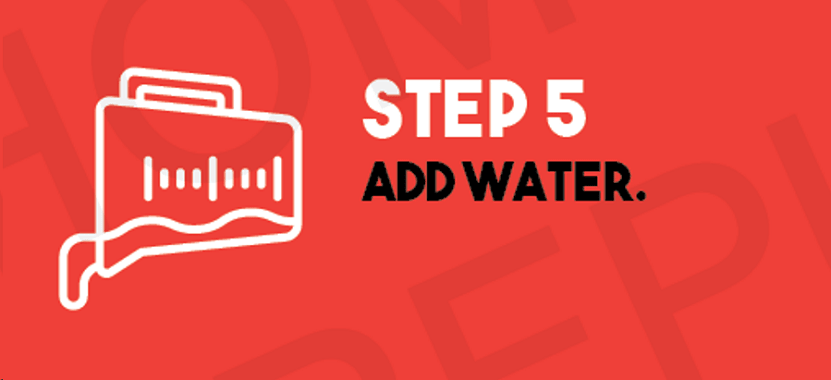 Water can become a technical topic but for most brewers using tap water is perfectly fine. 
Most extract kit brewing recipes will make 23-litres of beer. However you can reduce the amount of water you add to enhance the strength of the flavours or as a way to achieve a higher alcohol content in the brew.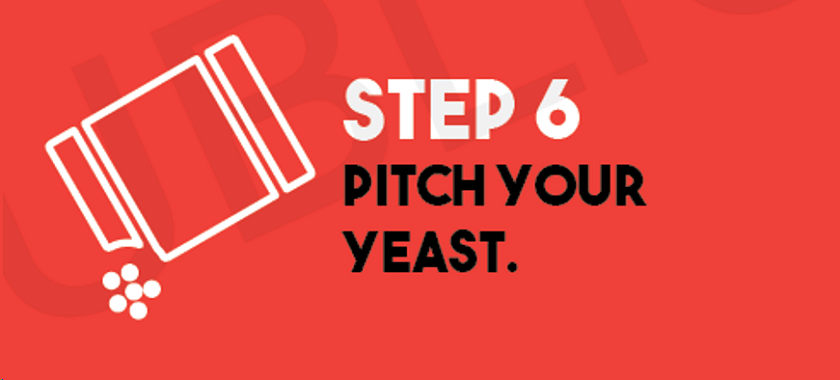 Step Six: Pitch Your Yeast
Once you have mixed your brew in the fermenter the next most important step is pitching the yeast to start fermentation, which is the process of converting fermentable sugars into alcohol.
Make sure your brew is at the correct temperature before you pitch your yeast!
Most malt extract brewing kits will include a yeast or you can purchase a premium yeast for you brew.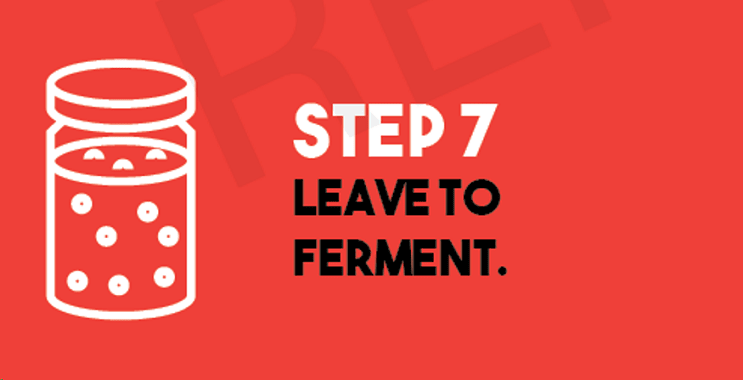 Step Seven: Leave to Ferment
Fermentation can take one – two weeks (or sometimes longer) depending on what you're brewing. 
During fermentation monitor your brew daily to ensure your fermentation is at a good temperature. Once you think fermentation is complete start taking gravity measurements to ensure fermentation is finished. 
You will know fermentation is complete when you're gravity readings are constant for two or more consecutive days.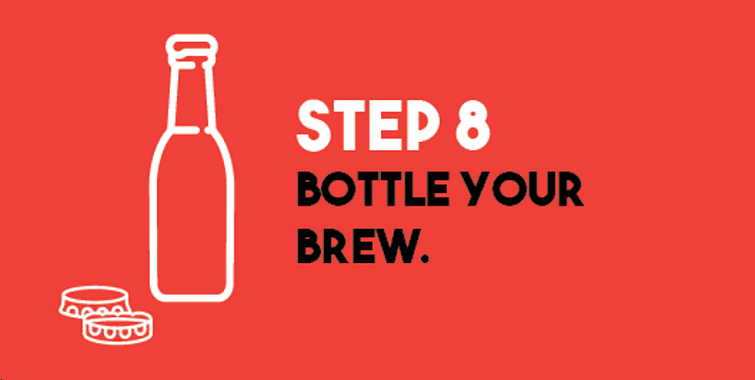 Step Eight: Bottle Your Brew!
Now we're starting to get to the good part! Once fermentation is complete bottle your brew. Or if you keg your beer transfer to the key and carbonate. 
When bottling you're brew you will also add additional sugar for secondary fermentation in the bottle, to carbonate your brew. We would suggest you use carbonation drops which make it easy to measure the amount of sugar you are using.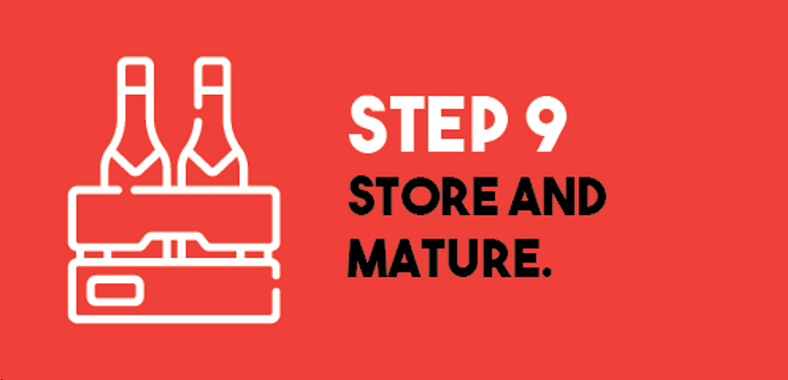 Step Eight: Store & Mature Your Beer.
Once you're brew is bottled store and mature your brew. This will provide time for your beer to carbonate and allow the flavours to settle and mature. 
Most malt extract beer kits will suggest a period of 10-14 days before you drink the beer. Always store your brew in a cool, dark place out of direct sunlight.
We believe your beer will continue to improve in the bottle and reach its optimum at around 3 months and we rarely test our brews with less that four weeks in the bottle.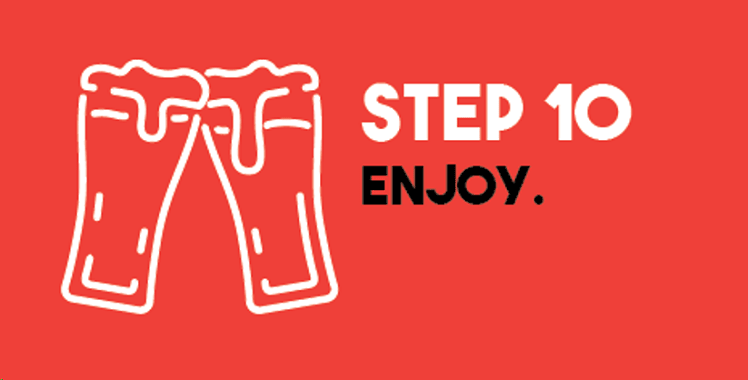 Step Ten: Drink, Share and Enjoy
If you got this far, you've earned a beer. Whether you brewed a lager, pale ale, French Saison or a craft IPA, crack that brew and savour it!
Want to know more about how to brew beer?
Check out the Comprehensive Kit Brewering Guide
With 15 key topics, over 75 pages of content with diagrams and images and exclusive Home Brew Republic tips, this guide is EVERYTHING YOU NEED TO KNOW about how to brew beer or how to make beer in your own home.
Is it really cheaper to brew my own beer with extract kit brewing?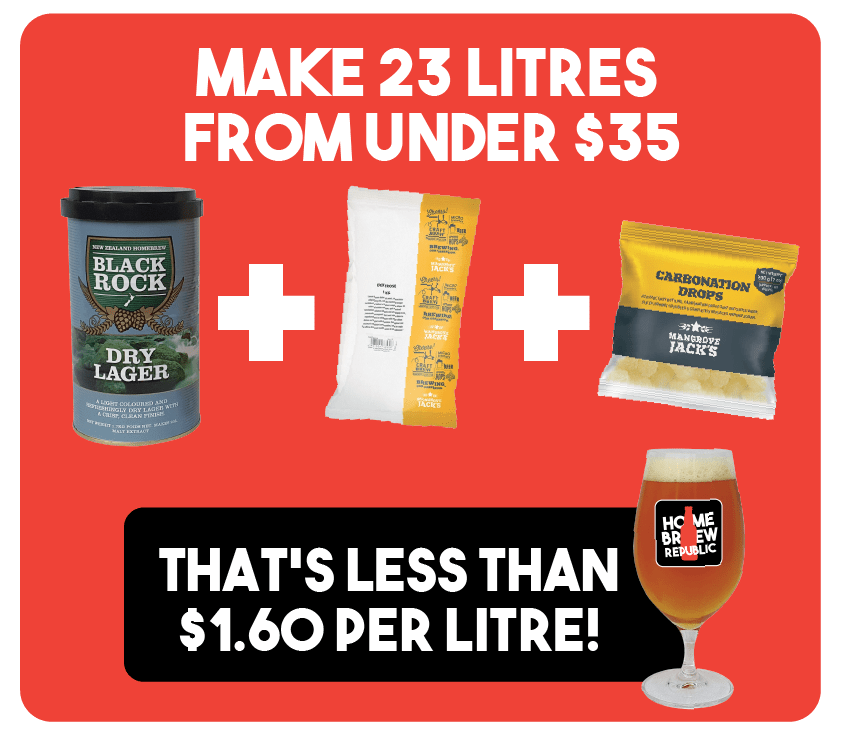 With extract brewing kits, you can often brew your own beer more cost-effectively than purchasing the equivalent volume of store bought options.
For example, a budget-conscious brewer can create 23-litres of beer for under $35. This is based on a 1.7kg extract malt beer kit ($22.95), 1kg of dextrose ($4.95), and carbonation drops ($6.95).
Each beer kit produces 23 liters, so you're making beer from under $1.60 per liter.
While some beer kits or brewing approaches may have a higher cost per litre, in most cases, extract brewing kits give you better value than store-bought beer.
To get started, you'll need basic equipment and vessels like bottles to store your beer.
Brew your way to affordable, quality beer with extract brewing kits!
What kind of beer can I make with extract beer kits?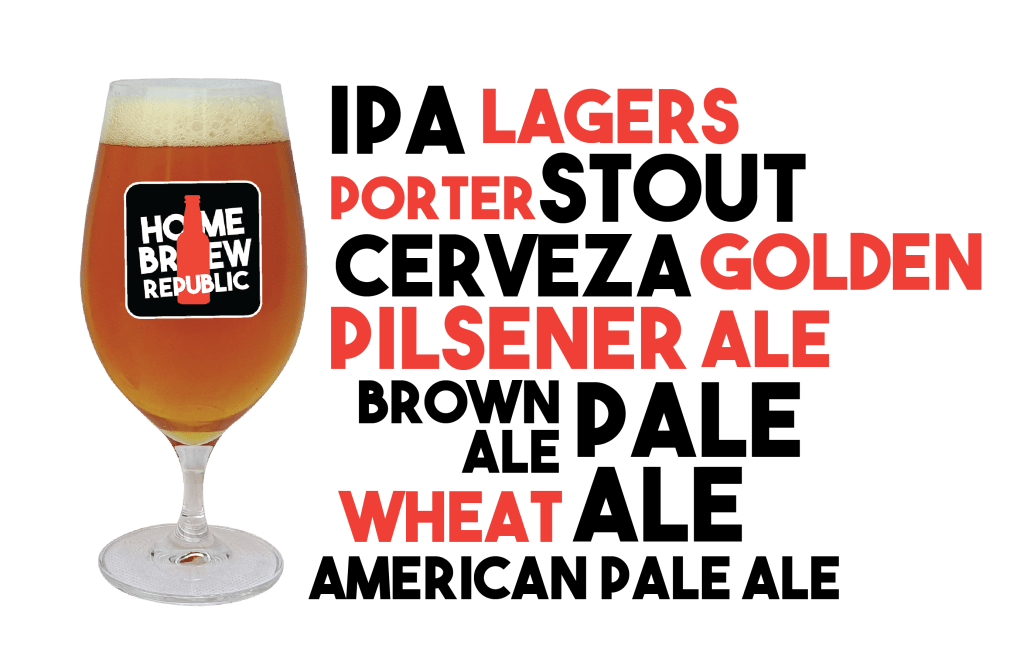 Whatever kind of beer you like, there's a perfect beer kit waiting to be brewed with extract kit brewing. 
Perhaps you prefer the crisp clarity of Pilseners, the deep richness of Porters. the refreshing notes of a Lager, or the zest of a Mexican Cervesa, there's a beer kit for your perfect brew. 
Or do you fancy a robust Stout or a hop-forward Pale Ale. Or maybe the diverse and ever evolving world of IPAs beckons. 
From international styles to New Zealand favourites or every days brews to craft style beers, our comprehensive range of Mangrove Jacks and Black Rock beer kits promises to offer a kit that matches your tastes.
How to make beer - Starting is simple with a home brewery starter kit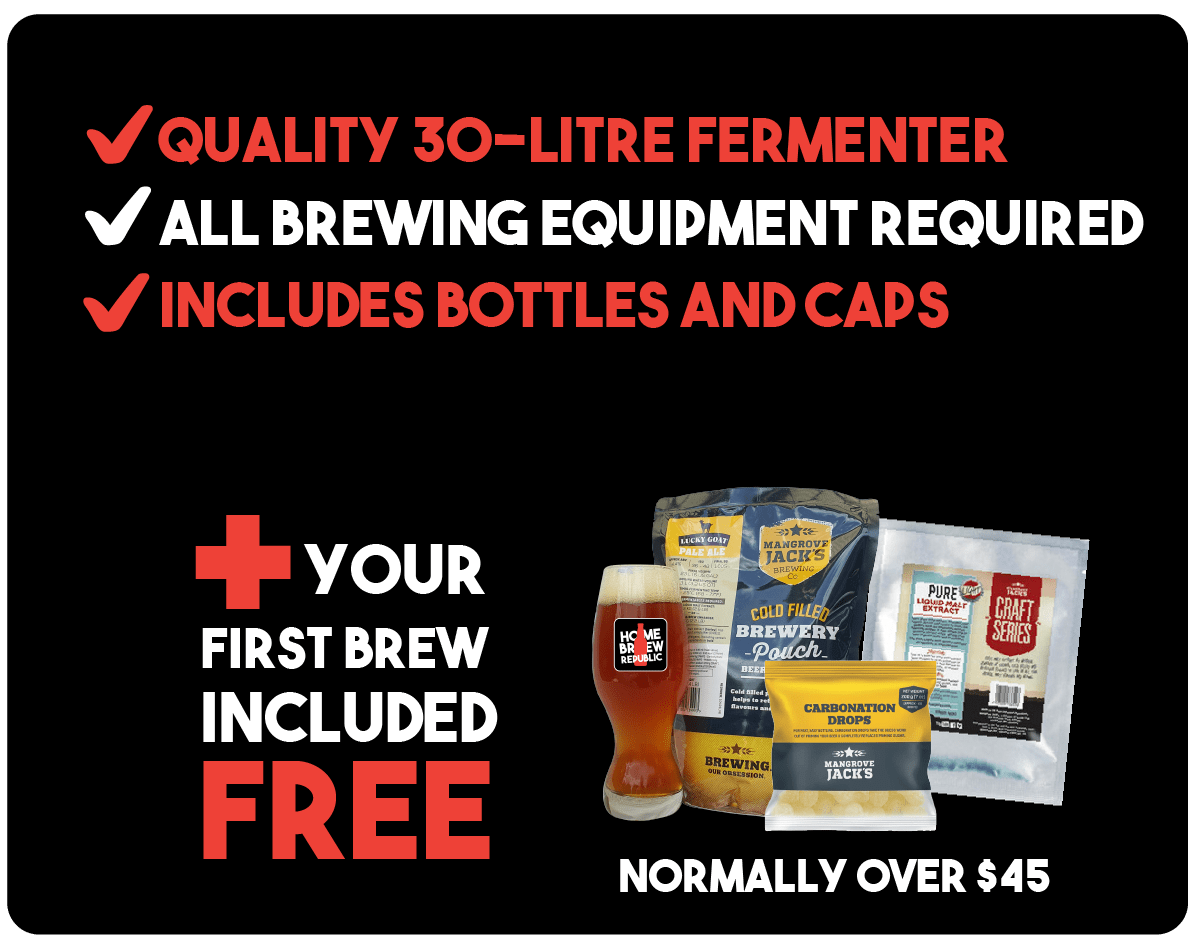 Hi, I'm Russell.
Have you ever wondered how to make beer or how to brew beer at home?
One Boxing Day my brother brought his home brew over for me to try. And it was good. So I thought I could give this a go.
Over 1,500 Litres of brew beer and cider later, Home Brew Republic is about helping everyday people brew good beer their friends will drink with them – without cringing.
We're fans of malt extract brewing. It's cost effective, time effective and has plenty of room to innovate allowing brewers to create their own signature brews.