Mangrove Jacks Pear Cider Review.
Juicy yet mellow pear flavours and highly sessionable.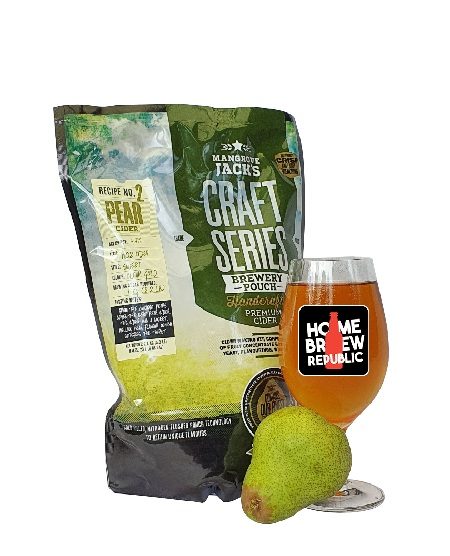 What did we thing of the Mangrove Jacks Pear Cider Review? – Juicy yet mellow pear flavours and aromas that are perfect for afternoon or hot evening sessions. 
The result from us – 8/10 on the Home Brew Republic Brew Scale – but anyone with a particular preference for pear cider may happily rate the brew higher.
And like any cider kit from the Mangrove Jacks Craft Series range, you can easily produce a great cider that will please almost any crowd.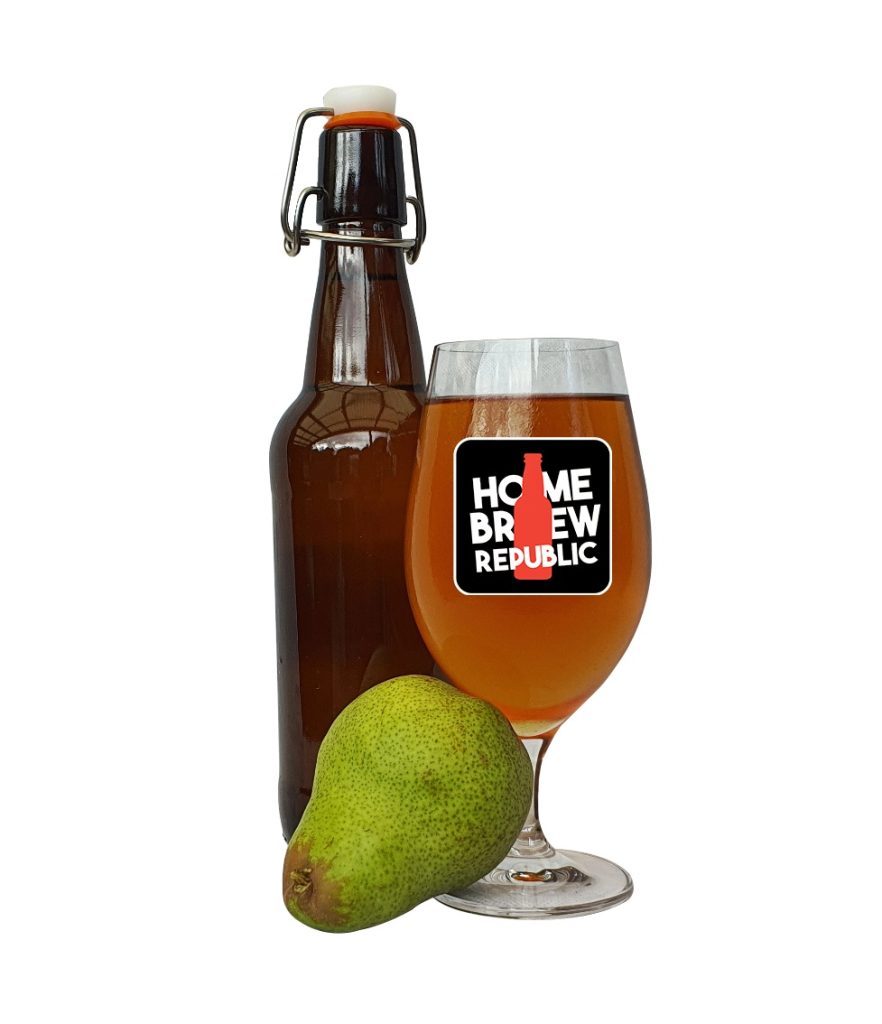 The defining factor for the cider is the flavour. Somehow Mangrove Jacks have found the perfect balance between juicy yet mellow pear flavours and aromas that seem to make this brew very easy going. 
The Mangrove Jacks Craft Series Cider Kit, like any other cider kit from the Mangrove Jacks range produces an exceptionally clear finish and has a clear golden colour.
This time round we went for the sweet finish. Although I appreciate this will depend on your personal perspective the sweetness was overall well balanced and certainly not too much.  
Is 'sessionable' even an official word? This brew is particularly sessionable. It's incredible light body, crisp finish and moderate sweetness coupled with the mid alcohol content make this brew incredible easy going and perfect for hot afternoons or evenings.
Be careful – it's the kind of brew that can be deceptive and sneak up on you while you're having a good time talking with friends or family. 
2. The beer or wine alternative
If you're looking for an alternative to beer or wine the Mangrove Jacks Pear Cider, and in fact any cider from the range are a great alternative and in our experience easy crowd pleasers.
It's the kind of brew you put out at a gathering next to the beer and wine ice bucket, and it will be gone at the end of the event.
One of the things I like about the cider range is that they are good to go after only 10-days in the bottle. Which makes the Mangrove Jacks cider range relatively quick to brew and have out on the deck, when compared to beer which I prefer to bottle mature for much longer.
ABV Approx: 4.7%
Makes: 23 Litres
Colour: Clear Gold
Style: Sweet
Yeast: M02 Cider
Additional Ingredients Required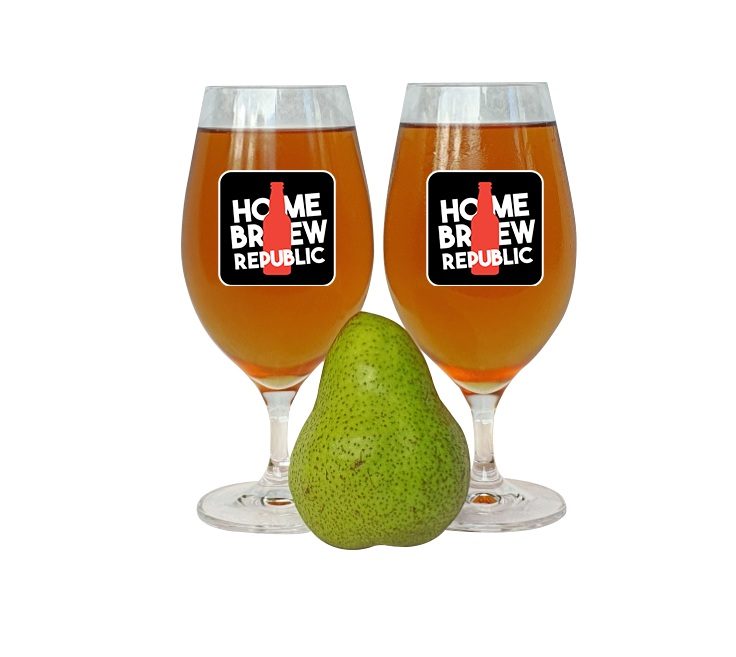 Brewers can choose between a dry, off-dry or sweet finish, which is achieved by varying the amount of sweetner added.
The instructions advised a fermentation temperature range of 18-24 degrees Celsius however the M02 Cider Yeast, included with the kit states a temperature tolerance of 12-28 degrees Celsius.
The last two cider kits we brewed worked well in this temperature range and we initially set out temperature control fridge to 15 degrees Celsius to test the flexibility and tolerance of the yeast. The brew struggled to begin fermenting at this temperature but got underway almost immediately when we lifted the temperature to 18 degrees Celsius after 2.5-days.
Our observation was that the M02 Cider Yeast, while potentially tolerant at the lower end of its temperature range, didn't like starting fermentation at this level. If we were going to try fermenting below 17-18 degrees Celsius again we would try making a yeast starter first, to give fermentation a stronger chance of starting effectively.
Its good to note that the final gravity is unique to each style of cider kit that Mangrove Jacks produce. The target final gravity for each of the Mangrove Jacks cider kits is published here.
But note that your brew might not meet this level. The end of fermentation is generally defined as 2 days of constant gravity readings. And if in doubt don't hesitate to leave the brew longer in the fermenter – it will do the brew no harm. 
The final word on the Mangrove Jacks Pear Cider Review – A genuine pear cider that goes down perhaps too easily. For us at least anyway. 
For us 8/10 on the Home Brew Republic Brew Quality Scale – but as we said in the into, if you're a Pear Cider Fan you might be happy to rate the brew more favourable.
Cheers!