Brew Review: HBR Recipe#2 Tropical IPA
Made using the Black Rock Lager
This brew calls itself a Tropical IPA. And be assured that the flavour leaves you with no doubt that this brew must have been inspired by island life. 
I made this brew from a variation of a recipe published by Black Rock. 
For me if I think a beer is good or better, 60-70% of the assessment is in the taste and experience. The remaining 30-40% is whether the brew met the brief. Is the beer what it says it will be?
Imagine going up to a bar and looking at the craft beers on tap. You see a range of labels promoting the uniqueness of the brew and you choose one that you think you will like.
The label for this brew would have a tropical beach, a palm tree, perhaps a sunset, a big Pineable, Passionfruit and a Grapefruit – and you would not be disapointed.
The brew pours with a solid head and the color is a vibrant amber that would be around 9-11 on a Standard Reference Method (SRM) chart. I did use finings and I did cold crash the brew before bottling creating a clean and clear finish.
Created by the Moutere hops, the aroma has a fresh feel and with the pineapple and passionfruit floating off the top, offers immediate hints of the tropical features.
The hop forward character is all about the pineapple and passionfruit with citrus back notes, a sweet and easy going malt character and relaxed bitterness at the end.
Given that we used 4.9kg of malt (including the base kits and liquid malt extract) its unsurprising that the beer has a good body and a very smooth mouthfeel.
I forgot to measure my original gravity but its fair to say the brew has a kick. I anticipate my ABV is around 6.0% and the recipe does have the potential to deliver up to 6.5% depending on original and final gravity.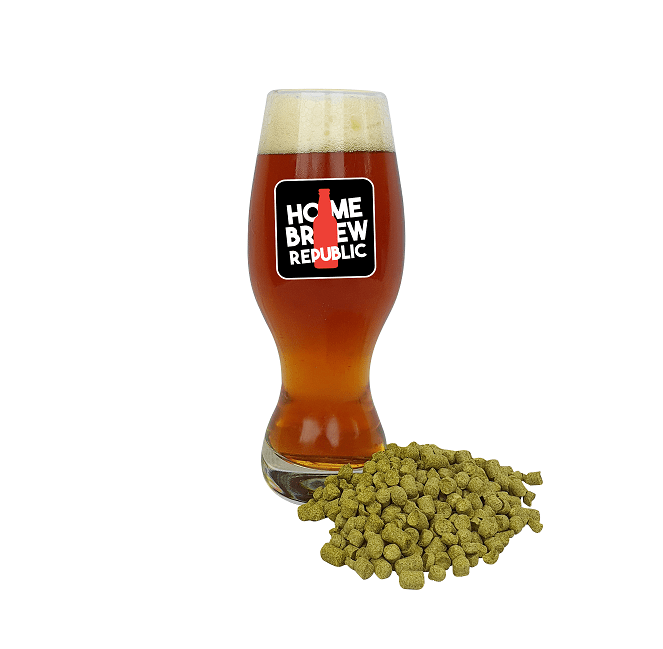 For me personally this is less of an everyday beer and more of an occasional, something different or special occasion kind of brew.
The flavour is definitely (good) different, and you have to be in the mood for intense tropical. With the bigger body and higher ABV this is also not a session beer for me. I'll happily have one or two but after that's enough.
I normally have in some combination three – four brews in the garage to give me some choice around what I'm drinking on any given night. I would most likely drink over the course of 6-12 months – staying with the 'occasional' or 'something different tonight' line of thought. 
However, one of my colleagues who tried this brew has a particular appreciation for unique beers and commented that the brew grew on him. He radiates to brews that offer their own experience and would happily drink something like this on a more frequent basis and another of my neighbors was complimentary. 
The brew wouldn't be out of place as a festival beer or as the headline brew for a summer vacation or batch holiday. 
Final Gravity

:
 1.006 – 1.012 Depending on if you use Dextrose or Liquid Malt Extract. 
Ideal Fermentation Temperature: 18-28 Degrees (Because we used a premium craft yeast we adhered to recommended temperature range for the yeast. 
Makes: 23L
The packaging doesn't offer any specific information but we estimate that it will standardly produce around 4.2-4.7% ABV.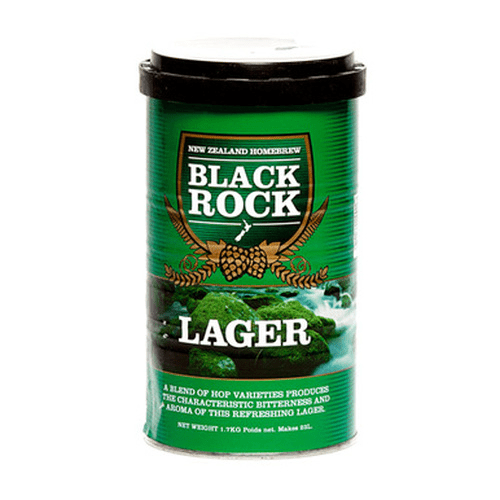 The Recipe We Used: HBR Recipe#2 Tropical IPA
While the recipe recommended by Black Rock called for the SafAle US-05 Yeast I most likely would have orientated to this option without much question. It has a nice subtle citrus note in the flavour which supported the overall profile of the brief and its well suited  to highly hopped beers. 
If you happen to look at the original recipe published by Black Rock, the only area we differ is on the hops. The original recipe called for Nectaron, which while not available has a strong tropical character like Moutere, which we used as an alternative. 
We added the hops in two phases. 50 grams on day three and the final 50 grams on day eight. 
As a general rule the earlier you add hops the greater the transfer of flavour and aroma characteristics. 
The other note I would make is in addition to using a different hop we also used slightly less hops than the original recipe. The recipe published by Black Rock called  for 140g where we only used 100g. 
Relative to he body of the brew, the hop character is moderate. If you like a big or bold hop character then I would definitely recommend pushing the hop bill up to the original 140g prescribed. 
In the original recipe, the full hop bill used the same hop. If you increased the hop bill you could use all Moutere which would increase the strength of the tropical flavour. If you wanted to experiment an alternative could be to use something like US Cascade which has a strong Grapefruit profile. The grapefruit profile would build on this flavour already in the brew as a backnote and balance out or the tropical notes a little more or you could consider something like Motueka which has a lime profile.
In total fermentation duration (including the days for gravity to stabalise) was eighteen days – which is a long time for extract brewing. My hypothesis is because we are using two kits and a total of 4.9kg of liquid malt including the un-hopped extract we simply needed more time for fermentation to occur. 
As a note fermentation temperature held perfectly in the target range meaning temperature wasn't a factor in fermentation duration. 
When I saw fermentation duration start to step out I second guessed whether I had interpreted the instructions correctly – namely if I was meant to use the factory yeast and the US-05 yeast or only the US-05 yeast which is what I did. (I have seen extract recipes, particularly those using greater amounts of liquid malt extract use additional yeast).
I jumped on Black Rock Facebook page and dropped them a message. To their full credit they replied within 30-minutes (10pm at night) and clarified the instructions for me. (which was to have only used the US-05 yeast like I did). Massive tops to Black Rock. Seems like something small but I've sent other brands messages before and never had a response. Fair to say it goes a long way.
As a final final comment I also wrote this review once the brew was seven weeks matured in the bottle. I would recommend not drinking it before four (4) weeks. If you do it will be fine but the flavours will continue to settle and I always find the brews nicer from around the eight week period.
All said and done really happy with the outcome, we've officially published the recipe. Hope you enjoy.